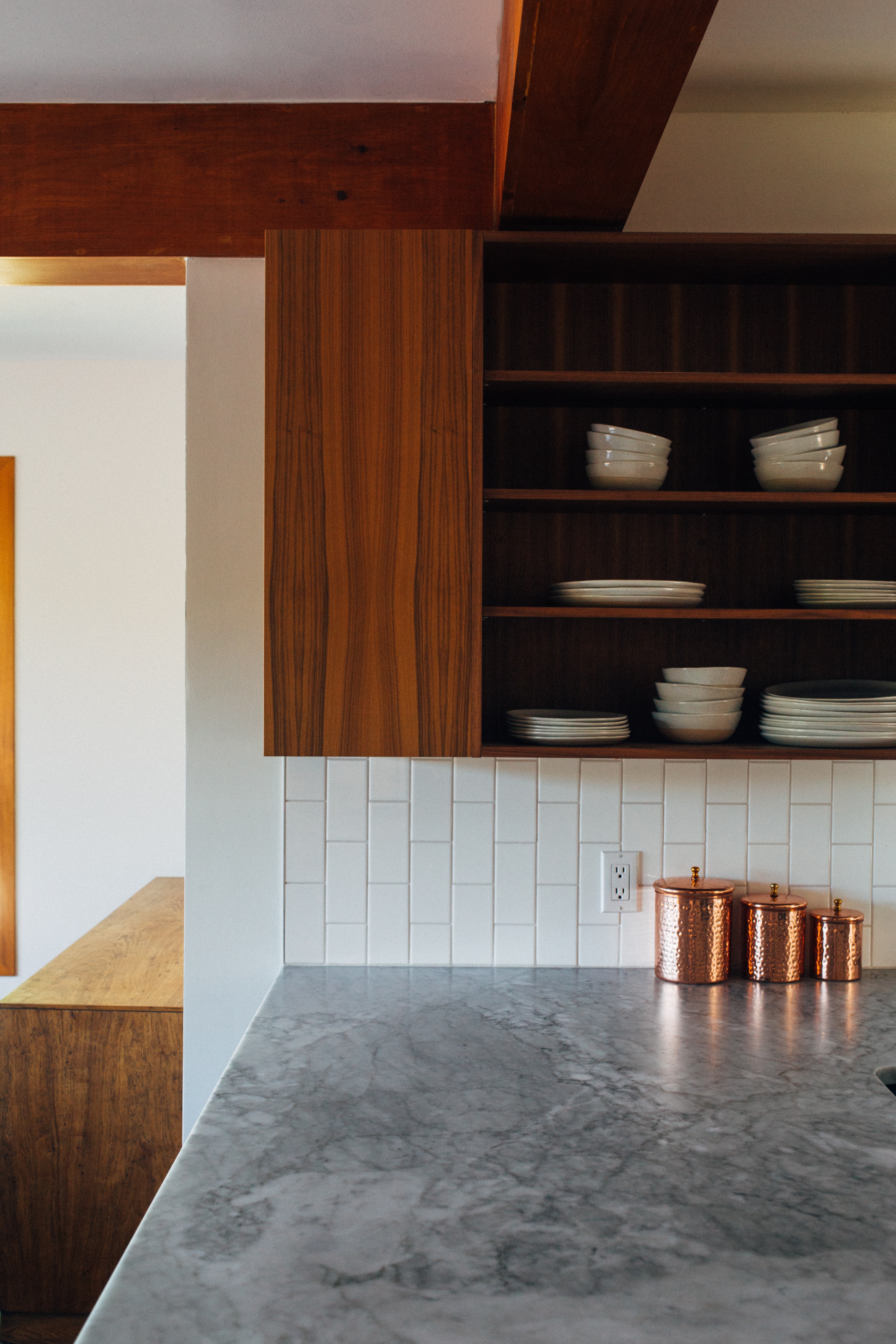 Are you in the process of renovating your kitchen? If so, congrats! We know that a renovation is a huge project, and it can be an intimidating task trying to coordinate all of the colors. That's why we're here to help!
Here are a few of our tips for matching your kitchen backsplash to your countertops:
Matching V. Contrasting
Should your kitchen backsplash match or contrast with your countertops? Well, the answer is up to you. Some people prefer the method of sticking to a color palette. When you choose this method, your kitchen tends to look more uniform. We'd suggest sticking with neutral colors for your kitchen backsplash and countertops to make sure that your colors match the best.
On the other hand, some people prefer using a backsplash to make their countertops stand out. In this case, we'd suggest choosing a neutral tile backsplash and contrast your countertops with another neutral tone. If your countertops are more neutral, without any distinct patterns, you can experiment more with your backsplash!
Shapes of Your Tiles
Did you know that backsplash tiles come in a variety of shapes and patterns? That's right! Incorporating different shapes and elements in your kitchen backsplash that still coordinate with your countertops can help your kitchen stand out.
Right now, a lot of households are experimenting with mosaic tiles. These tiles help you incorporate different shades and designs in your kitchen to coordinate with your countertops and other appliances.
Tips for Mixing Materials
Even if you love the look of your countertops, you should continue to switch up the look of your backsplash. It's often difficult and expensive to continue to use your leftover countertop material as your backsplash. With so many available backsplash materials, patterns, and colors, you can find tiles with similar patterns or shades of your countertop if you're looking to match.
At MC Granite Countertops, use our Kitchen Visualizer to help you plan for your dream kitchen. If you have questions about your kitchen remodel, don't hesitate to contact us online, or give us a call at 615-457-4000 or 931-266-4510!