Custom Countertop Installation in Gallatin, TN

Choose from over 50 different granite varieties to find granite countertops in Gallatin, Tennessee, to suit your home. If you are redesigning or renovating your home, or you are building a completely new home, real granite countertops will give your new space style, modernity and luxury. MC Granite Countertops provides a wide variety of granite to choose from as well as superior craftsmanship and service so your countertops in Gallatin will look great for years to come.
Whatever color, shade or pattern you are looking for, MC has kitchen granite countertops to
make your kitchen elegant and sophisticated. With a sleek, shiny surface and a fascinating appearance, your kitchen granite countertops will give you the work space that you need as well as the appealing look that you want. Kitchen and bathroom countertops in Gallatin will also add value to your home. Granite countertops are built to last and this resilient stone won't scratch, crack, chip or stain. You will have the durability and strength of real stone over your countertops and you will be able to enjoy its extraordinary beauty for generations.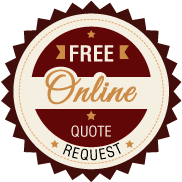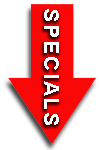 Call 615-457-4000 to get started with your discount countertops in Gallatin, Tennessee. MC Granite Countertops will match competitor's estimate and help you find the perfect countertops to suit your budget.
Granite Specials in Gallatin TN