Custom Countertop Installation in Brentwood, TN
There are dozens of different options to choose for your
granite countertops in Brentwood, Tennessee. MC Granite Countertops in Nashville provides discount countertops to Brentwood for remodeling projects, new homes and more. With over 50 different standard and specialized colors, shades and patterns available, MC can help you bring any vision to life.
MC designs, cuts and installs kitchen granite countertops in
Brentwood to make your kitchen a masterpiece. Granite provides a look that is modern as well as elegant, with a rich combination of colors and shades that give a gorgeous appearance and a rough, resilient structure that showcases the integrity of fine materials. You can also redo your bathroom with bathroom granite countertops in Brentwood, Tennessee, and take advantage of a top-quality, real stone surface that is easy to clean and looks great for years to come.
Take a look at the many different types of quartz, marble or granite countertops available in Brentwood. Start visualizing your new kitchen, bathroom, fireplace or fire pit with a frame of pure,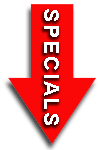 lustrous granite. Get a free in-home estimate for your project and call 615-457-4000 to learn more about custom and discount countertops in Brentwood, Tennessee.
Granite Specials in Brentwood TN