Custom Countertop Installation in La Vergne, TN

MC Granite Countertops gives you custom, discount countertops in La Vergne, Tennessee, to suit your budget and make your home look beautiful. With over 15 years of experience, MC Granite Countertops builds beautiful count iertops across Tennessee to make bathrooms and kitchens beautiful. For home owners and business owners who are looking for a distinctive look and long-lasting materials, MC has a wide selection of granite countertops in La Vergne.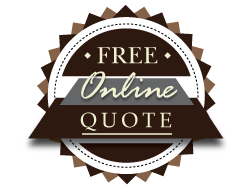 With many different styles and colors, granite can complete almost any look. For your kitchen granite countertops in La Vergne, use a light shade with sparkling flecks of gold, silver or shining ivory to make the surface lustrous and sophisticated. Lighter countertops can also be used in bathrooms for a look that is clean, sunny and open. MC builds and installs kitchen and bathroom granite countertops in La Vergne, Tennessee, that match your style and complement your space's colors and décor.
View the granite selections online and visit the gallery to see the granite come alive in kitchens, bathrooms, fireplaces and fire pits. Order countertops in La Vergne from MC Granite Countertops to get the best price and the most beautiful granite. Call 615-457-4000 to make an appointment for an in-home estimate.
Granite Specials in La Vergne TN